Fancy brushing up on your skills this term? Take a look at the May SIMS Training Courses from SBS!
Our SIMS training courses are ideal for maximising the use of your system, training your team or to prepare you for a new role in a school.
Below are our May SIMS Training Courses and dates:
7th May 2019 SIMS SEN • Webinar
8th May 2019 SIMS Hints and Tips • London
10th May 2019 SIMS Behaviour • Webinar
14th May 2019 SIMS Attendance and Reporting • Webinar
16th May 2019 SIMS System Manager Primary • Webinar
17th May 2019 SIMS System Manager Secondary • Webinar
22nd May 2019 SIMS Basics • London
23rd May 2019 SIMS Interventions • London
24th May 2019 SIMS Discover • Webinar
28th May 2019 SIMS Behaviour and Reporting • London
31st May 2019 SIMS Personnel • Webinar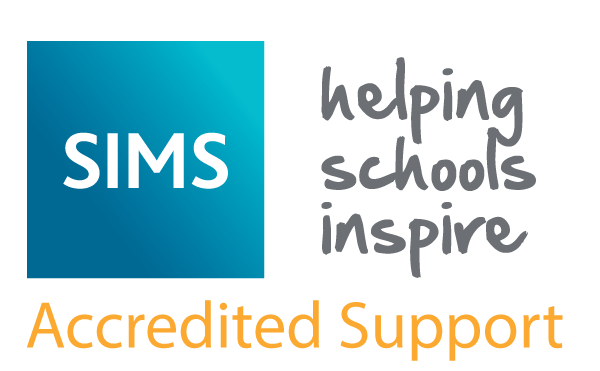 ---
Featured webinar: SIMS Basics
Ideal for school interview preparation, new starters and refreshing existing SIMS knowledge, our SIMS Basics Webinar is designed to provide a foundation for SIMS from the convenience of your home or school office.
Webinar dates: 03/06, 04/06, 10/06, 11/06/ 2019 – all sessions 10:45-12:00 via Skype meeting
+ 4 sessions delivered by our experienced consultant
+ See in real time the key areas in SIMS used to manage school data
+ Opportunity to have your queries answered
+ Ideal for school interview preparation, new starters and refreshers
+ Certificate provided upon completion
Course content in brief
looking up student information
making adjustments to student details
sending letters home
dealing with leavers and admissions
responding to information received about students and contacts
Please note that all Bitesize Webinars are £95 each and we currently have a 3 for 2 offer on these.
---
Training course prices*
With an SLA
Half day – £88
Full day – £175
Without an SLA
Half day – £100
Full day – £200
Can't attend these dates?
We can also deliver SIMS Training Courses at your school!
---
You might also be interested in:
SIMS Health Checks
In addition to our SIMS Training Courses, we can provide a comprehensive SIMS Health Check to evaluate and ensure SIMS is used effectively and efficiently at your school.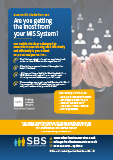 SIMS Remote Support
Are your staff too busy? Do you have key staff off? Have you got the SIMS expertise? We can help! Gain peace of mind that your statutory returns and tasks are taken care of by the SBS team.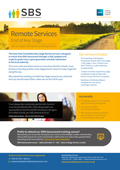 Data Manager Role
For schools that find themselves in need of a Data Manager our experienced MIS team is on hand to provide emergency cover or be deployed as part of a long term school improvement strategy.