It's been an extraordinary 6 months. One none of us will easily forget. And as we move into results-season and a new school year, I think things are going to get even more extraordinary.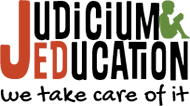 For example, when GDPR came into effect 2 years ago, no one imagined the demands that would be made on school Data Protection Officers (DPOs):
Exam Results – and students seeking their data
Data Protection Impact Assessments (DPIAs) for conducting SLT and GB meetings online.
DPIAs when implementing new software and Apps.
Parents submitting Subject Access Requests (SARs) on behalf of their children.
Third-parties submitting Freedom of Information (FOI) requests to uncover specific information about a specific school.
How a school stores, handles and processes data has never been under greater scrutiny. Especially now as students begin to receive their exam-results. Some may ask for the data that 'sits behind it'.
We've created a short checklist, to help schools deal with such requests.
Judicium Education acts as DPO to over 1200 schools and academies. Tell me more
---
If you'd welcome additional support or you're thinking of reviewing your school/MAT's DPO arrangements please contact the team on 0345 222 1551 • Option 5 or email hello@schoolbusinessservices.co.uk.