Capita have now made the first version of the Autumn Census 2019 fileset available.
At this stage it is unknown whether there will be any more filesets released so please keep your eye on our blog where we'll post any new information.
As per our previous blog containing the guidance documentation, please ensure that you are on the latest version of SIMS which is the spring upgrade, 7.188.
Downloading and Applying a Fileset
Save the ZIP file to an available folder; it doesn't matter what folder is chosen as the ZIP does not contain any sensitive data.
Extract (unzip) the .mfs file to an available folder, it is fine to use the same folder as that where you downloaded the ZIP.
Open SIMS and select Tools | Setups | Import Fileset.
You can use the browse to select the .mfs file.
A rectangle outlining the content of the Fileset will appear. If you are happy with the content you should click 'Import Fileset' button.
A message will appear in the rectangle to indicate that the Fileset is being imported.
When the import is complete a message will pop up reminding you that you should restart SIMS.
After you have restarted SIMS you will see the new Fileset number displayed in the Statutory Returns applications.
Should you wish us to import the fileset for you please contact our MIS Service Desk on 0345 222 1551 • Option 3 or email MISservicedesk@schoolbusinessservices.co.uk
---
---
Further SBS support for your school or MAT
Refurbished ICT Hardware from SBS Procurement
Do you need to buy new desktops and laptops for your staff and students? Schools can save up to 40% on equivalent new models by purchasing quality refurbished ICT hardware from SBS.
SBS Online Budgeting Software
Used by over 900 schools, SBS Online is a secure, cloud-based budget management system, incorporating budget planning and monitoring in one easy to use interface.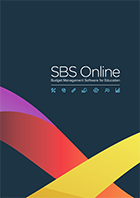 Managed Service for Finance & Business
Ideal for schools, academies and MATs, our Managed Service for Finance & Business provides peace of mind that day-to-day operations are managed by a strong, experienced team.