The unions have released the Teachers' Pay Scales 2019.
The NASUWT have uploaded the Main Teachers' Pay Scales and then separately Inner, Outer and Fringe London scales. As previously announced, the Education Secretary has accepted the independent School Teachers' Review Body (STRB) suggestion to raise all pay ranges by 2.75%.
Moreover, it was also announced that this increase will be partially funded, on top of the Teachers' Pay Grant schools are set to receive from last year's Teachers' Pay increase.
'The £105 million of additional funding covers the 0.75% over the level we assessed as affordable in the Department's evidence to the STRB in January.'
The information on how this additional grant will be calculated is yet to be announced. Once this information has been announced, we will release a further update.
---
Guidance for SBS Online users
The new Teachers' Pay Scales have been imported into SBS Online for our customers to apply to their budgets. Guidance on how this can be implemented can be found on your SBS Online Dashboard.
Remember! Remove any inflation on your budget for Teachers for the 1st September 2019 when you apply the new Teachers' Pay Scales.
Please contact the service desk if you have any questions on 0345 222 1551 • Option 8, or email sbsonline@schoolbusinessservices.co.uk.
---
Not an SBS Online user yet and want to find out more?
Click here to book a demo.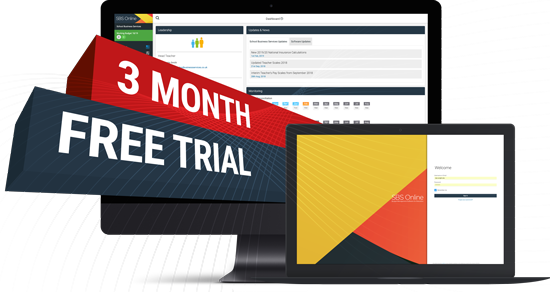 ---
Further SBS support for your school or MAT
You may like to browse the following key solutions:
Refurbished ICT Hardware from SBS Procurement
Do you need to buy new desktops and laptops for your staff and students? Schools can save up to 40% on equivalent new models by purchasing quality refurbished ICT hardware from SBS.
SIMS Remote Support from the SBS MIS Team
Are your staff too busy? Do you have key staff off? Have you got the SIMS expertise? We can help! Gain peace of mind that your statutory returns and tasks are taken care of by the SBS team.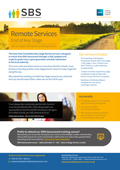 Managed Service for Finance & Business
Ideal for schools, academies and MATs, our Managed Service for Finance & Business provides peace of mind that day-to-day operations are managed by a strong, experienced team.