Internal Scrutiny for
Academy Trusts
As an Academy Trust, you must have a programme of Internal Scrutiny which provides independent assurance to your board that financial and non-financial controls and risk management procedures are operating effectively.
Our education sector specialists work with trusts, delivering assurance through thorough reviews and contributing advice and best practice.
Our approach
Providing an independent and objective opinion covering a broad range of financial and non-financial controls

A three-year programme designed to ensure compliance with statutory requirements for academies


The highest-ranking risks will be revisited to ensure that the recommended actions have been effectively implemented and achieved the desired outcomes

Can also offer a Trust-led bespoke three-year programme or a range of in-depth comprehensive reviews to support the risk management process, directed by your Finance and Audit Committee
Our consultants use a triangulated approach to complete the review, ensuring that the description of the systems and processes provided by the school comply with the policies and procedures and that this can be demonstrated by the evidence presented, in particular the testing of sample transactions.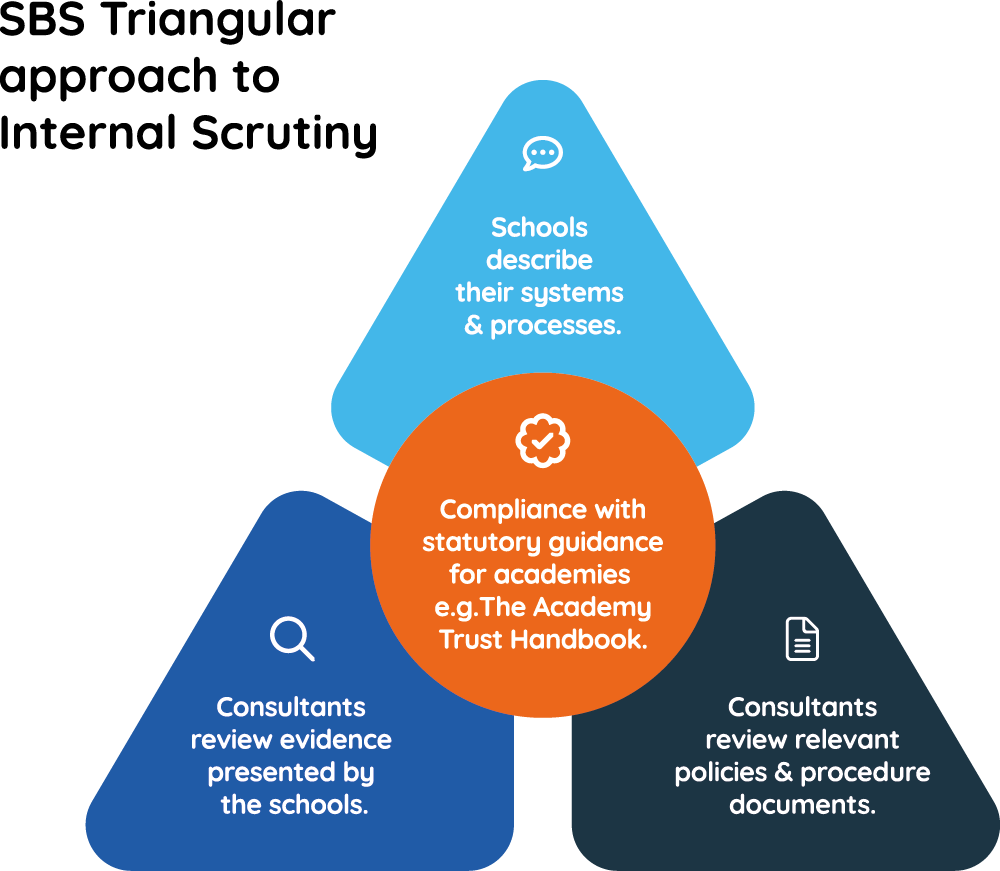 Our programmes
Our programmes are robust, yet flexible, to accommodate the individual requirements of each Trust. Our dedicated Internal Scrutiny team and wider specialist education teams can offer the following, but not limited to, example themes and schedules:
Option 1: Standard Review Programme

Three-year programme: Reviews 1-6 delivered across years one and two; the effective implementation of recommended actions reviewed in year three, based on a risk approach.
| Review 1 | Review 2 | Review 3 |
| --- | --- | --- |
| Website Review | Payroll Processing | Management Accounting |
| Statutory Policies | Financial Procedures | Statutory Returns |
| | | Budget Management |
| Review 4 | Review 5 | Review 6 |
| Governance | Procurement Management | Income Management |
| Risk Management | Procurement Cards | Payroll Management |
| | Staff Reimbursements | |
Option 2: Bespoke Programme

Three-year programme: Six reviews, comprising a mixture of themes from the standard review, based on a Trust-led risk-based approach and delivered across years one and two; the effective implementation of recommended actions reviewed in year three.
Option 3: Comprehensive Reviews

An in-depth review of a specific financial or non-financial theme, based on a Trust-led risk approach. Themes covered by comprehensive reviews include:
Fraud, Anti-Bribery and Corruption

Payroll

Procurement

External Governance

HR & Safer Recruitment

Single Central Record

Risk Management

Income

Estate Management

IT Securities
Comprehensive reviews are intended to be one-off deep dives into a specific area, identified by the Trust's Audit and Risk committee as requiring additional scrutiny, and are typically the equivalent of two standard reviews. However, some themes can be adapted to provide a light touch approach which can be incorporated into a standard or bespoke programme of works.

Our team
Our Internal Scrutiny Service Lead, Andrya Norris (CMgr, MCMI), has a wealth of experience in the education sector, including 23 years working in education finance and operations, culminating as the Chief Operations and Finance Officer for a MAT of five schools and a First-Class Honours degree in School Business Management.

Andrya leads a team of dedicated Internal Scrutiny consultants from varying educational backgrounds ranging from School Business Managers to Chief Financial Officers, who all have extensive experience and qualifications in their fields, including the Level 4 Certificate in School Business Management and CIMA & AAT accounting qualifications.
---
Schedule some time with one of our expert team to discuss further how School Business Services can deliver your internal scrutiny.
Get in touch today on 0345 222 1551, or: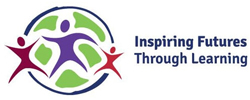 "Working with SBS on the Internal Scrutiny work has been exactly what we needed.
The work was well planned and prepared and engaged with every school of our Trust..."
Robert Tite | Chief Financial Officer