MIS for Secondary & All Through
With schools facing ever increasing financial challenges, it is essential that management data is not only up to date and accurate, but easily accessible.
Our MIS services provide business resilience, reliability, and strategic direction to help ensure schools are making informed decisions, considering budget, curriculum delivery, vision and values.

Packages can be short, mid, or long-term.
Your schools will have the assurance of a team of qualified and experienced consultants.
Data Management

Timetabling composition
Academic management
Exams Officer
Assessment
GDPR data compliance
Data housekeeping
Bespoke Power BI reporting
and dashboards
System training
High level technical advice and support
SLT liaison
Statutory Returns

Pupil Census: Autumn/Spring/Summer
Pupil Census Post 16: Autumn
School Workforce Return (SWR)
End of Academic year
Admissions Transfer
Key Stage 1 & 2

Dedicated consultants
Service Desk
Unlimited for data related queries
Ad hoc MIS advice
System guidance
Technical troubleshooting
Hints & tips
Blog advice/Webinars
Upgrades where applicable
System heath check
Consultancy 'chats'
Schedule some time with one of our expert team to discuss further how
School Business Services can help with your school's data.
Get in touch today on 0345 222 1551, or: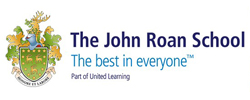 "We wanted to say how grateful we are for all the work you put into our timetable over the summer. We know that it was an intricate timetable to write but we are a few days in now and all is going extremely well..."