Did you know that the LGfL is offering a free broadband boost for schools?
The broadband boost could improve internet performance for all LGfL schools, benefitting classroom connectivity and increasing office productivity.
Improved broadband performance
With this boost, our schools have experienced increases of:
300Mb to 500Mb (67% boost)
200Mb to 400Mb (100% boost)
200Mb to 400Mb (100% boost)
40Mb to 100Mb (150% boost)
60Mb to 200Mb (233% boost!)
Could your school benefit from similar performance increases?
Contact the SBS ICT Service Desk
For more information about the broadband boost please contact us on 0345 222 1551 • Option 1 or email us.
---
Further SBS support for your school or MAT
Refurbished ICT Hardware from SBS Procurement
Do you need to buy new desktops and laptops for your staff and students? Schools can save up to 40% on equivalent new models by purchasing quality refurbished ICT hardware from SBS.
SBS Online Budgeting Software
Used by over 900 schools, SBS Online is a secure, cloud-based budget management system, incorporating budget planning and monitoring in one easy to use interface.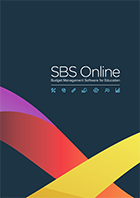 Managed Service for Finance & Business
Ideal for schools, academies and MATs, our Managed Service for Finance & Business provides peace of mind that day-to-day operations are managed by a strong, experienced team.