The government is keen for schools to take the first steps towards re-opening.
However, there is considerable resistance from both teaching and support staff.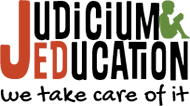 How should schools deal with genuine fear from their employees?
School leaders are now faced with the extremely difficult and delicate balance of reconciling the legitimate fears of staff; whilst also discharging their own responsibilities – and following Government guidance.
The situation is continuously changing – so the below will be subject to change, as further guidance is issued and events unfold 'real-time'.
How do we make our schools as safe as they practicably can, to ensure everyone is reassured?
When considering school re-opening, it might be useful to begin with the following:
1. Staff
For a variety of reasons (not least HR-related); it's important to categorise your staff into four different groups (this may change down the line, and by September it could be a whole different ball-game):
Staff who are shielding
Staff who are shielding due to someone they live with
Vulnerable staff
Staff that can come in to school (and what support they'd need from you when coming in)
For staff that come on site, you should consider staggered working-times, so that employees arrive and leave at different times in the day.
In addition, think about your fire warden and first aid cover (first aid courses that expired in March have had a 3-month extension). These may be different people to your usual Fire Wardens, so think about training. Will your new Fire Wardens know how to react in an emergency?
At this unsettling time, staff welfare is of upmost importance; particularly for those being asked to come in to school. Regular communication is key. Stress management often boils down to good communication – whether that be WhatsApp, Zoom, Teams or text. Ensure all employees – including those coming onto site, feel supported.
---
2. PPE
Should staff wear PPE?
There is a wealth of information regarding PPE due to ever-changing guidance.
However, current guidance from gov.uk is saying:
Face masks/face coverings are not required (at this stage) for standard operations i.e.teaching. There are only two instances where one will require wearing PPE:
If you are in a position where you are delivering intimate care (direct contact)
If you are dealing with a staff member or learner who is experiencing Covid-19 symptoms.
If a staff member or learner does show symptoms, more detailed guidance available.
---
3.Hand Washing Stations
Do we have adequate hand washing facilities within our school?
All scientific research is saying that handwashing is still a priority. So schools need to consider having a handwashing station upon arrival; whether that be the bathroom in reception, or installing a portable hand-washing/hand-sanitiser station.
For hand-sanitiser to be useful it needs to be above 60% in alcohol content.
However, this makes it highly flammable and so should be safely locked away – especially if you are purchasing in bulk. The school's fire risk assessment should be reviewed and updated accordingly.
---
4. Use and Maintenance of Buidlings
This isn't 'business as usual'.
So things for a school to consider:
Have multiple hand-washing stations.
Bins to dispose of PPE used by staff and/or learners on their way to school via public transport.
Useful tip: tape down the middle of a corridor and create a 'one-way' system (there is a reduced risk of contracting the virus if you walk past someone quickly and keep walking).
Think about having one entrance and a separate exit to the school.
Stagger toilet times. Also have a sign on the door saying "1 in, 1 out".
Staggering lunch and break times may be an option. Some lunch halls may be big enough to cater for social distancing, otherwise packed lunches in the classrooms can suffice. It's what works best for the school.
It is recommended that staff rooms are not used as normal but rather as a place where staff can come and go quickly to make tea and leave again, for example. Lunches are eaten individually at the desk.
With regards to maintenance, we need to ensure the school building is safe and running as normal.
This includes:
Legionella control
Flushing
Routine servicing (fire-alarm, extinguishers and emergency lights)
Kitchen maintenance including DR19, deep clean and degreasing.
Correct use of Fire doors
---
5. Reoccupation Risk Assessment (RORA)
Points 1 -4 above need to be documented within a Reoccupation Risk Assessment that covers:
PPE
Social Distancing
Transport arrangements
Premises management
Hand washing
Covid-19 testing
other relevant considerations for your school.
How Judicium can help
Judicium Education currently supports over 1700 schools across England and Wales.
We are presently advising our schools on all the above safety issues; and any other unique factors that might be specific to their site and/or learners.
In particular, we support senior leaders with drafting their RORA. We offer templates and tailored advice throughout.
---
With schools beginning to plan towards a phased re-opening, if you'd welcome additional support with any Health & Safety matters, please contact the team on 0345 222 1551 • Option 5 or email hello@schoolbusinessservices.co.uk.