We would like to introduce two new members of the MIS team who you will be either seeing or speaking to and we are sure that you will make them both welcome
Leyla Tovey
MIS Assistant Manager
---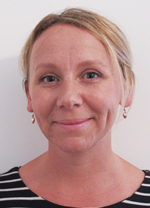 Leyla has joined us as Assistant MIS Manager and this is what Leyla says about herself.
My first ever full time job was supporting schools…with the central payment of their capitation invoices. Of course, things have moved on a bit since then!
I moved to SBS from Brighton & Hove LA, where I was the manager of the SIMS team, providing support, training and consultancy to 65 schools and academies. Before that, I worked in the same team as a SIMS Consultant for 10 years, leading on Core and Personnel/FMS. But what first sparked my interest in all things SIMS was my role as Senior Finance Officer, including FMS (and LRM for the older readers!) support and training, which I did for 4 years.
So, I have worked with SIMS for 18 years in all, and I still learn something new every day. I love working with customers and get great satisfaction from supporting and motivating a team.
Away from work, I live near the beach in Shoreham by Sea, West Sussex with my partner and my 12 year old son. We love all things outdoors and are equally at home atop a mountain in the Lake District or camping and kayaking in France.
---
Justin Bottinga
MIS Consultant
---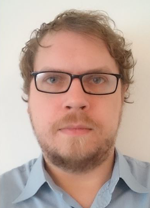 Justin has joined us as MIS Consultant and this is what Justin says about himself.
I started working for Capita on the Chelmsford service desk. I worked on their 1st line team as a 1st line analyst taking calls and resolving where permitted.
I moved on towards their 2nd line team dealing primarily with the End of Year procedures, School Census, Reporting, learning more about what SIMS could do and how important it is for schools.
I then moved over towards their Curriculum team dealing with Attendance and NOVA-T6, further improving my skills and knowledge on the SIMS product. This allowed me to provide training to the 1st line team onsite support to schools and I found this a very rewarding and interesting experience and something I wanted to keep doing.