Windows 11 – The next generation OS from Microsoft

Microsoft have revealed their next generation operating system, Windows 11.
The first thing I noticed was a modern Windows logo followed by a big visual overhaul of their redesigned taskbar and some nice changes to their start menu. I must say overall it looks a lot cleaner with a modern look throughout, especially in File Explorer and in the Windows Store.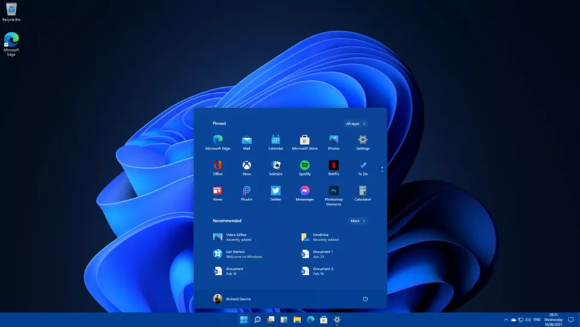 One of Windows 11's newest features is being able to run your favourite Android apps on the Windows desktop which does sound pretty cool might I add. You will also find that Microsoft is integrating Teams into the taskbar, so there will be no need to install this separately. Clearly there is a big shift away from Skype, which was bundled as part of Windows 10. I also noticed that there is even a universal mute button in the system tray so you can easily mute your microphone across all apps.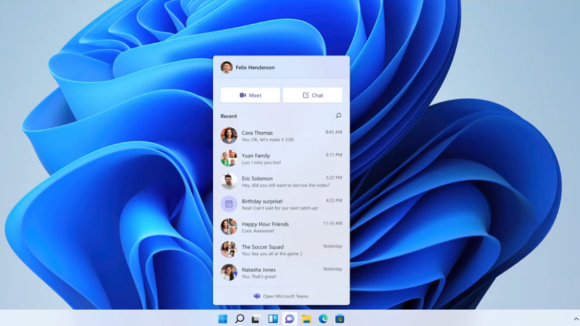 There's also something Microsoft is calling Snap Layouts, which will enable you to quickly snap apps into the various modes that Windows 11 supports. This new version of Windows 11 will also remember where your apps are stored, thanks to something called Snap Groups.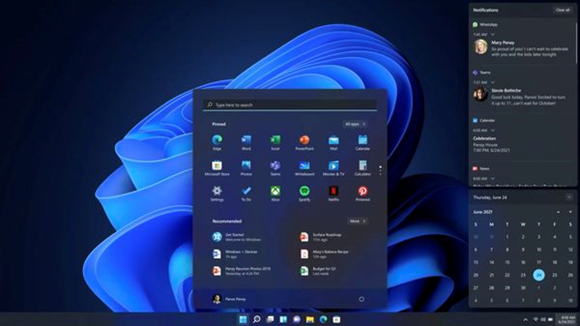 Performance is also a big focus for Windows 11. Windows updates will be around 40 percent smaller and more efficient as they will now happen in the background. Hopefully that will mean Windows 11 doesn't disturb you in the middle of your work!
There's no release date for Windows 11 yet, but Microsoft has promised to make it available as a free upgrade to Windows 10 users by the back end of 2021. I expect Windows 11 to appear at some point in October, alongside new hardware running the new operating system.
Wait, I've not long upgraded to Windows 10?
That's ok, you don't need to think upgrading anytime soon and to be honest I would wait at least 6 to 8 months before thinking about making any move. Microsoft will be ending support for Windows 10 around October 14th 2025 which will mark just over 10 years since the operating system was first introduced.
What are the system requirements to run the new OS?
For what Microsoft are saying at the moment you need at least 64 Gigabytes of storage, a minimum of 4 Gigabytes of RAM and at least a 1GHz 2-core processor which aligns with their minimum system requirements for running Office and Microsoft Teams.
I hope this gives you a slight glimpse of what to expect over the coming months and I'm sure I will be back with another blog nearer to the time with some exciting updates.
Check out the official release trailer for Windows 11 below:
Get in touch today
Please contact the ICT Service Desk on 0345 222 1551 • Option 1 or email ICTservicedesk@schoolbusinessservices.co.uk
---