Are your pupils passionate about pets?
Well, why not support PDSA and sign up to their new free award programme, PetWise School Award?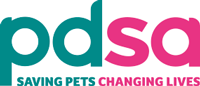 PDSA, the UK's leading veterinary charity, treat over 470,000 sick and injured pets every year. They want to help the nation #GetPetWise – ensuring future generations of pet owners have everything they need to keep their pets happy and healthy. In order to do this, they need as many schools as possible to sign up to their new, first of its kind, award programme, PetWise School Award.
The award consists of four easy to follow levels, each one crammed full of fun, free resources. Every National Curriculum-linked session comes complete with a step by step lesson plan, a PowerPoint presentation and follow up worksheets – there's no need for any planning.
Once your school has completed the award, you'll be sent a 'pawsome' plaque to display in your foyer and you'll be able to use PDSA's PetWise School Award logo on any correspondence to show the nation your school has achieved its PetWise status.
Follow the link below to learn more and sign up to the award:
Tell me more! ➝ Sign up today! ➝
---
If you still need to know more, or you're having issues signing up, please contact education@pdsa.org.uk