My journey in school ICT so far
This blog follows a series of insightful articles from our staff about their day-to-day roles - see more >

Rhys Wood, our ICT Engineer tells of his time so far working with schools at SBS
Before SBS and joining the team
I have worked in different companies for some years within the IT sector learning different skill sets as I go, and further developing my IT knowledge whilst doing so.
Earlier in my career I was working in a primary school alongside a now fellow SBS colleague. Steve would come into the school once a week for an SLA visit to help with all things IT related. I learnt so much because of their attitude and desire towards their work and to complete any given task to a high-end finish and keeping the customer happy. I was a customer of SBS and could see how they were as a company and the pride they took in their work. SBS taught me the skills which I still use today. Steve showing me how to build my first computer led to me completing a full system rollout for the entire school and indeed completing more larger scale projects for other companies understanding each step of the larger process to ensure maximum customer satisfaction and zero down time whilst doing so.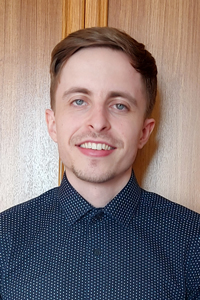 First day experiences
Now working for SBS I could not be happier; I am surrounded by engineers who are willing to help where they can and made me feel welcome from my first day starting. My first day was great, I was shown around the school that I would be taking over and becoming familiar with the system. I quickly adapted to the school with being able to complete many tasks sent my way to a high standard all whilst keeping the customer updated and most importantly happy. Now there is a chance for me to be exposed to different areas of IT which I wouldn't otherwise see and learning as time goes on and new situations arise.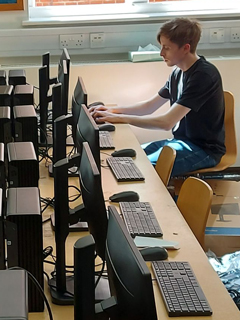 Growing expertise with SBS' schools
I have now been assigned another two additional schools. There have already been some implementations and improvements made by me through understanding the schools' current processes and being able to offer alternative solutions to help save time and uphold integrity of their systems infrastructure. It is key to put yourself in the customers shoes to understand their needs and how as an IT engineer you can make changes to benefit the schools in a way that will further improve their infrastructure and sustainability of their many hardware and software systems.
This will give the schools confidence and reassurance that issues that appear are in your capable hands to be resolved as quickly and efficiently as possible. By understanding a process/system you are then able to further develop and offer alternative solutions if the one currently in place isn't quite working as it wants to be or needs to be.
Although, I have only been working for SBS for a few months now, already I have expanded my knowledge and acquired new skills to be able to deliver the best customer service possible to the different schools I now support and projects I work on.
Being able to be part of all kinds of different project work has exposed me to areas of IT and working alongside other experienced ICT engineers has made it all that much more an enjoyable experience.
I would like to take this opportunity to thank SBS for getting me onboard and looking forward to what the future brings working with the company and keeping up with delivering a great service to all our schools.
Get in touch today
Please contact the ICT Service Desk on 0345 222 1551 • Option 1 or email ICTservicedesk@schoolbusinessservices.co.uk
---