Arbor Covid Attendance
Posted
21st September 2021

Covid Attendance Analysis
Arbor have archived the X03 and X04 codes (except for reporting), and introduced new X08 and X09 codes to help the DfE collect data on absences due to public health advice.
They've also introduced the new Statutory/Roll Call Attendance (Custom) column in the Custom Report Writer. Select which marks should make up your numerator and denominator for a bespoke % figure to help you report on Covid-19 attendance.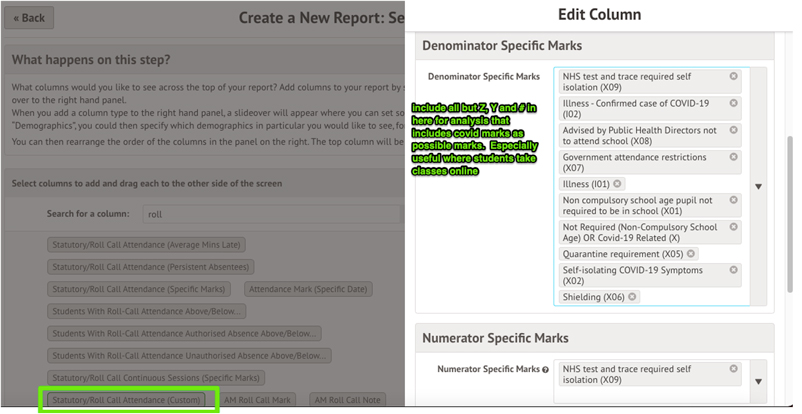 If you're unsure of which code to use download Arbor's Covid-related attendance codes PDF for a reminder.
Remember we're always here for any question, so please do email the MIS Service Desk to book your place or call us on 0345 222 1551 | Opt 3
---

You may be interested in our latest webinars - End of Year Procedures in SIMS
Creating Academic Year
Update Pastoral Structure/Promotion
Making Students Leavers