Are you ready for Analysing in SIMS?

Capita End of Key Stage, Exams, and Post-16 Analysis
We know that at this time of year there are a lot of assessments and results to analyse and a lot of headline figures to collate and work out. This is why Capita have a series of free extra analysis tools to help you out, regardless of if you're a primary, a secondary or a 6
th
form.
---
Key Stage Primary Analysis
RAISEonline reporting for the primary phase was removed in 2017 and replaced by ASP. The Capita School Improvement Team has developed a series of reports to assist primary school leaders, governors and any other relevant stake holders to analyse statutory Key Stage data in line with the DfE Primary Accountability Measures 2017 updated on 24
th
January 2018 and Statistics at DfE – Department for Education.
Important note
: All resources are currently using the 2017 DfE Methodology for calculating progress and 2017 National data for comparison to school data, therefore it is important that schools are aware of this when running the analysis resources. The resources will be updated to reflect any 2018 changes made by the DfE once this is known. They come in 3 parts, Assessment Marksheets, SIMS .net Reports, and Discover Graphs.
Download now! ➝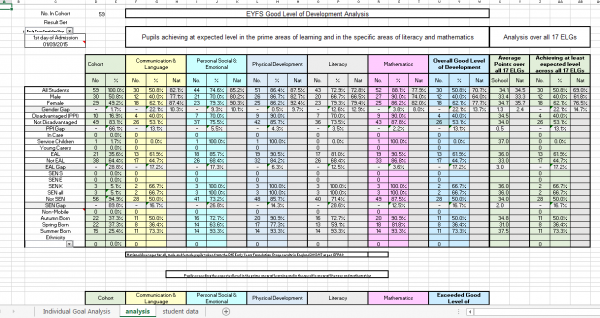 ---
Key Stage 4 Analysis
This handbook has been provided in response to the rapid changes occurring in national Assessment. Additional Key Stage 4 Assessment Resources have been provided by Capita SIMS. Once imported, these resources enable you to calculate headline figures for internal assessments, whilst also enabling you to identify students who are underachieving in any of the main key groups. Three types of additional resource have been provided. You can also use these resources to compare your exam results with your internal assessments, all in one place (with a bit of setup work involved!) These come in the same 3 parts as above, marksheets, reports, and Discover graphs.
Download now! ➝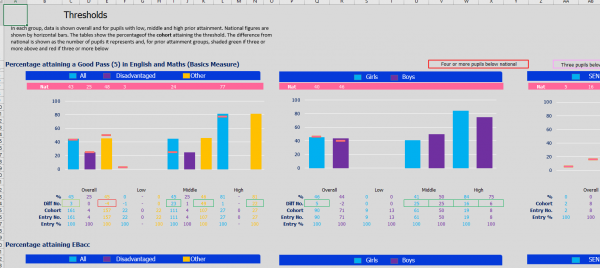 ---
Post-16 Ready Reckoner
These resources are based on the Excel spreadsheet,
L3VA_Ready_reckoner_2017_FINAL
, provided by the DfE in February 2018. These will help give you a whole host of information including headline figures against estimated points, scores against each qualification and each subject, and individual student breakdowns.
Please note:
Since these last resources are based on a DfE spreadsheet any questions about the list of subjects and the calculations thus produced from the valued added data included in that spreadsheet, should be addressed to the DfE.
Download now! ➝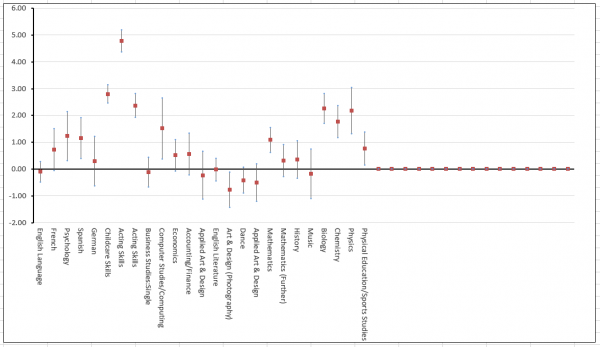 ---
What to do?
In each of the download files above, you will find some instructions on how to get these working. Bear in mind that some of these do require a bit of work to get going so if you're wanting to use them for exams day then please start early! If you need assistance in setting these up, or would just like us to do the setup work for you, or anything in between, please contact us via the Service Desk in the usual way by phone
0345 222 1551 • Option 3
 or email 
MISservicedesk@schoolbusinessservices.co.uk