Known Issue with SIMS Attendance 'Today's Register Report'

Many schools have reported an issue with running the Today's Register Report via Reports | Attendance | Whole Group Pupil Reports.
When clicking 'OK' to Run a Screen Based report, the following error occurs: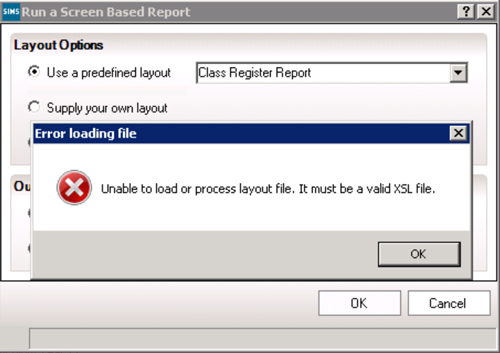 Capita SIMS are aware of this issue and are working on a patch to fix the issue. We will publish another blog to let you know as soon as this has been made available.