The BFRO goes, the BFR & BFR3Y are in July
Note, whilst this is hot news, the next
deadline
in the calendar is the SRMSAT (15th March).
Find out more >

We wanted to make our Finance & Accountancy blog subscribers aware of a change for statutory academy returns.
The academies planning calendar has been updated to reflect that there is no longer a requirement to submit a separate budget forecast return outturn (BFRO), usually in May. We wanted to round this up for our subscribers.
As ever, if you have any questions about what DfE and ESFA updates and resources really mean for your school please feel free to contact our team on financeservicedesk@schoolbusinessservices.co.uk and 0345 222 1551 | Opt 5.

---
The latest on the Budget Forecast Return (BFR)
There will now only be a single Budget Forecast Return (BFR). Academy trusts are no longer required to submit a separate Budget Forecast Return Outturn (BFRO). The outturn information is now permanently included within the budget forecast return. This covers:
Sep 20 to Mar 21 and Apr 21 to Aug 21 (part pre-populated from previous BFR return)
Sep 21 to Mar 22 and Apr 22 to Aug 22
Sep 22 to Mar 23 and Apr 23 to Aug 23
Summary forecasts for Sep 23 to Aug 24
Summary forecasts for Sep 24 to Aug 25
The BFR will go live on 21 June 2022 and will have a deadline for submission of 26 July 2022.
Check in with SBS at anytime to keep up-to-date with the latest on academy returns and the support available.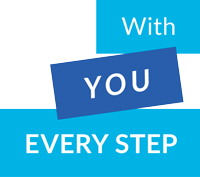 help you meet your deadlines?
---
What this means for your academy
Trusts are required to report all the same data as before but in one place at one time and this lends Trusts more time to consider, articulate and agree the assumptions underpinning their strategic financial planning.
The Academy Trust Handbook 2021 states that trustees must approve the BFRO and BFR3Y before their submission but now that only one return is required the earlier trustees' meeting can be used to deliberate these assumptions and to discuss alternative plans.
---
What's the purpose of the budget forecast returns?
The BFR reflects the latest projection for the current year as well as the budget/forecast for the subsequent three years. The figures reported to the ESFA should also provide trustees with a plan that reflects the Trust's priorities and gives an informed picture of the expected financial outcome over the next few years, enabling them to be proactive in addressing any issues before they arise.
To support the efficient completion of the BFR, finance staff should ensure that the data in their budgeting software is kept live and reflects realistic predictions of factors such as pupil numbers and profiles, National Funding Formula factors, staffing and other costs. If the budgeting software is successfully integrated into the regular financial processes of the Trust the BFR is not a separate, onerous task and instead priority can be given to improving the quality and usefulness of the data.
---
Something to consider...
We offer a Finance Essentials subscription: From the BFR to the AAR, Quarters 1-3 to the CFR...
We'll have you covered!
We'll submit your statutory returns on your behalf. Spend your time on more strategic and fulfilling work, with peace of mind you'll never miss a deadline. And there's more perks to the subscription! Find out more:
Academies/MATs
Maintained Schools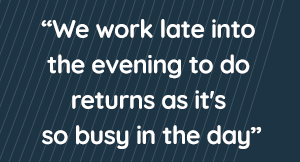 ---
This blog sources information from the ESFA
The Education Skills and Funding Agency rings together the former responsibilities of the Education Funding Agency (EFA) and Skills Funding Agency (SFA) to create a single agency accountable for funding education and skills for children, young people and adults. The SBS Finance & Accountancy team will continue to highlight updates from the ESFA that our subscribers may find useful.
---