SIMS School Workforce Census
Would you like us to do this census return for you?
Send your booking
there's still time.
Please note: We can do ALL of your 21/22 returns, so get in touch today

Crikey it's time for the SWC!…that means you'll soon start to hear the "C" word (shhhhh)
Before we get ahead of ourselves, let's see what we need to do to help you through your staff Census.
The all-important dates!
Census Date: Thursday 4th November 2021
Absence Dates: 01/09/2020 – 31/08/2021
Contract Dates: 01/09/2020 – 04/11/2021
So, what's changed?
The new data item on the list this year is the NQT Status.
This can be accessed via Staff > Professional Details. It does have a dependency on 'QT Status' being ticked.
The NQT Status will be left blank by default, if left blank this will automatically be populated when the return is generated as 'Not in year 1 or 2 or QT status induction'.
For NQTs in their first year, this will need to be edited annually for subsequent years to show their progression.
But don't worry there's no need to retrospectively enter data for all teachers. There is currently no validation for this data item.
Want to check your NQT Status's?
Then head to the Detailed Report and the Workforce Member Professional Details panel.
Need a handy reminder on what to do? Download the Producing the SWC Return Handbook below.
Fileset 1907 is now available
The latest Fileset (1907) is now available, so hit the download button and unzip the folder.
Then open 'SIMS' and go to 'Tools | Setups | Import' and click the yellow folder button to browse to the fileset, simply highlight it and choose 'Open' then use the 'Import Fileset' button.
If you require any assistance please call us on 0345 222 1551 | Opt 3 or email misservicedesk@schoolbusinessservices.co.uk
---
Would you like us to do your School Workforce Census for you?
Let us take it off your to-do list this month by contacting us. We're taking orders for the Autumn Census until 31st Oct. Looking ahead, we can do ALL of this year's returns for you - whether you are already an SBS customer or not!
---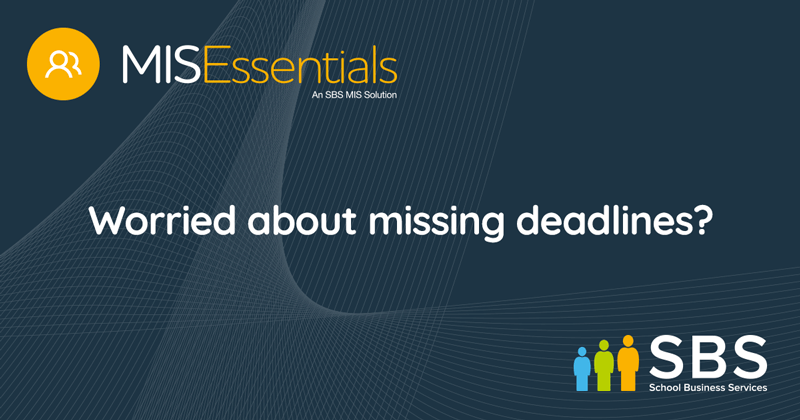 ---