Important update: SIMS School Workforce Census Patch & Fileset

Important information for the school workforce census in SIMS.
ESS have identified a serious issue with the School Workforce Census (SWC) within SIMS, which results in some data not being written to the XML return file for staff who have left the school over the collection period. This occurs when the Census is Authorised within SIMS.
ESS are currently working on the following fixes as a matter of the utmost urgency and will be providing ETAs for each release as soon as possible.
English Consolidated Database Patch 3 for the SIMS Summer Release 2021
Fileset 1908 for the Summer Release 2021
We suggest that schools on the SIMS Summer Release 2021 should not finalise their SWC 2021 return until they have applied both the database patch and fileset, and then run Create & Validate in the Workforce Census.
What to do
For the meantime, schools can continue working on the census and resolving any errors or queries that they receive when running Create & Validate.
However, please do not authorise the workforce census until the above database patch and census fileset 1908 have been applied.
What SBS are doing
Once the database patch has been released by the ESS SIMS team, we will be scheduling for the patch to be applied out of hours soon as possible.
For schools that have upgrades included in their support contract, we will contact you to confirm once this has been applied.
Where possible we will also import the fileset at the same time as the patch, however the fileset may not be released until after the database patch.
If your school happens to apply SIMS Upgrades and Patches yourselves or by your IT support team, the patch and fileset will be released through Solus3 as soon as they are available. We'll inform those once the patch is available for the school to apply.
Fileset 1908
The latest fileset is now available 1908 so hit the download button and unzip the folder. Now open SIMS and go to Tools | Setups | Import and click the yellow folder button to browse to the fileset, simply highlight it and choose Open then use the Import Fileset button. Remember, you'll need to close and open SIMS again for it to take affect.
Please note this Fileset cannot be applied until the Database Patch has been applied.
If you require any assistance please call us on 0345 222 1551 | Opt 3 or email misservicedesk@schoolbusinessservices.co.uk
---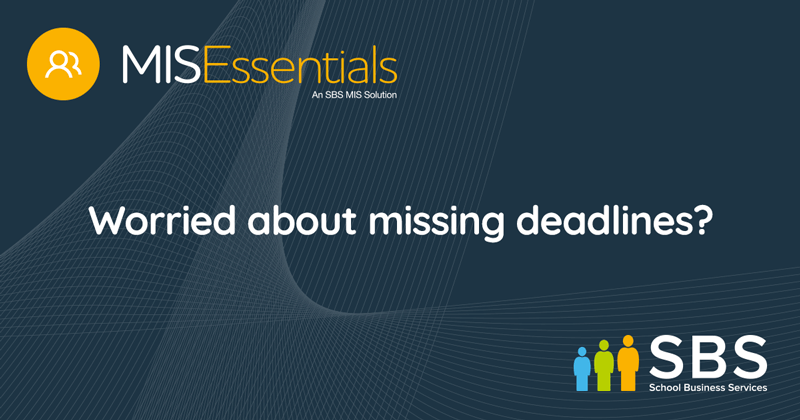 ---