Switching to Arbor

Are you planning for the future?
Now is the time to review how your MIS system suits your school or MAT. Your student and staff data is crucial to get a clear view.
We wanted to let you know that one of our accredited MIS partners Arbor have an exclusive offer this year!
Arbor offer in brief:
To save you from double-paying for your MIS, Arbor are offering free licensing until your current license ends
You must sign your Arbor contract on or before 31st August 2021
For a smooth switch, Arbor has an automatic migration and digital onboarding processes for SIMS
Complete the form to discuss
Working with the SBS MIS team
Our end-to-end service can help you get on the right path in a period of change and maximise your Arbor system: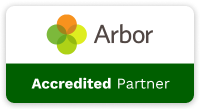 Switch to Arbor today for free until April 2022!
How to qualify for this offer and terms & conditions
You're a primary school or primary school MAT currently using SIMS
You must sign your Arbor contract on or before 31st August 2021
You must sign up to pay by Direct Debit
You're happy to start implementation from 1st October 2021 (launch dates will depend on Arbor availability)
No other offers apply (including service discounts except MAT scaled discounts)
Total contract duration: 1st October 2021 - 31st March 2025 (paid portion: 1st April 2022 to 31st March 2025)
Please note that this offer excludes special schools
Please note that software training will be charged upon delivery, separately to the licensing in April 2022
Invoices will be raised in line with our

Guide to Billing

and the particular terms and conditions for Direct Debit: Your MIS payments will be taken out automatically on your annual contract renewal date. You have the right to cancel or update your bank details at any time. Can't sign up to Direct Debit? Speak to your Partnership Manager
---