New Academy Chart of Accounts 2019

We have since released an update for SBS Online customers →
The Government have released a new standardised Academy Chart of Accounts.
The standardised Academy Chart of Accounts is for Budget Codes (also known as Ledger Codes, or in systems such as PS Financials, Nominals) and the Financial Reporting Codes. It has been recommended that academies have this Chart of Accounts implemented for Sept '19 but is currently
optional.
What is the motivation behind this change?
The primary reason for this change is that the Government want to introduce an automated system to transfer data for the ESFA Return in the future. This would save academies valuable time. The automated system will match the codes to the relevant categories.
Having a standardised academy Chart of Accounts will also mean that reporting within MATs will be easier. Plus, when academies join MATs you will not need to convert their whole budget onto the MAT's Chart of Accounts.
Moreover, the new Chart of Accounts will also help improve the speed and efficiency of implementation on budgeting and finance systems due to having the Budget Codes pre-completed for you.
Academies which choose to adopt the new Academy Chart of Accounts can still create up to ten Budget Codes and the Cost Centres do not need to change from their existing setup. Academies can also choose to map their existing Budget Codes to the new Financial Structure. If you choose this option, it is important to ensure that your Budget Codes have enough detail for the requirements:
'You may map your existing ledger codes but you will need to consider whether your existing ledger code structure has enough detail for full automation, particularly balance sheet reporting in the accounts return.'
What's next?
SBS Online customers will be receiving an email in the near future with regards to how this change could affect them and how we can assist you. For more information, please see the
Government Website
, or contact the Service Desk on
0345 222 1551 • Option 8
, email
sbsonline@schoolbusinessservices.co.uk
.
Not an SBS Online user yet and want to find out more?
Book an SBS Online demo →
More information →
We have exciting news coming soon for schools and MATs looking to improve their budgeting practices - please follow
@school_budgets
to keep up to date with our team.
---
Further SBS support for your school or MAT
You may like to browse the following key solutions:
Refurbished ICT Hardware from SBS Procurement
Do you need to buy new desktops and laptops for your staff and students? Schools can save up to 40% on equivalent new models by purchasing quality refurbished ICT hardware from SBS.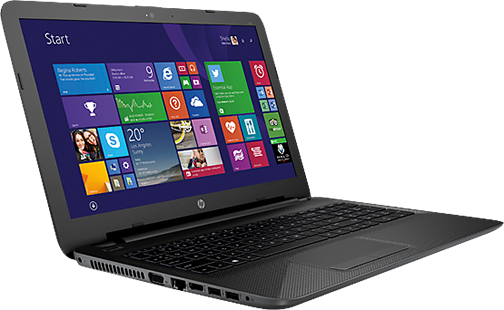 Find out more →
Contact us →
SIMS Remote Support from the SBS MIS Team
Are your staff too busy? Do you have key staff off? Have you got the SIMS expertise? We can help! Gain peace of mind that your statutory returns and tasks are taken care of by the SBS team.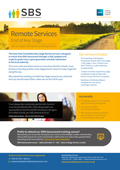 Find out more →
Contact us →
Managed Service for Finance & Business
Ideal for schools, academies and MATs, our Managed Service for Finance & Business provides peace of mind that day-to-day operations are managed by a strong, experienced team.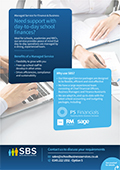 Find out more →
Contact us →