SBS School Finance Forum - Free to attend online

Our first School Finance Forum is free to attend and will provide information for School Business Managers of Primary, Special and Secondary Schools.
Did you know SBS holds forums for school staff?
Usually held at our venues, these sessions are a great way of networking and being able to speak to other schools to see how they deal with their daily challenges. Hosted by Christine Partridge from SBS, the sessions will cover the following topics:
Approach to Budget Setting
Importance of Budget Monitoring
Importance of Salary Monitoring
Cash Flow Forcasting - Ensuring Financial viability
Our upcoming dates are on
Tuesday 16th June 2020
and
Wednesday 17th June 2020
(10:00-12:00 both dates) and will be delivered remotely via
Microsoft Teams
. We understand that most of you will be working from home so please don't feel the need to be dressed smartly! And you are welcome to attend whether or not your computer has video capability. Additionally, if your kids run into the room, we don't mind - the more the merrier (and we're in the same boat ourselves).
Places are limited so schools are advised to book now
. You can see the full agenda/timings and book your place via the following link:
See our EventBrite page →
If you have any questions please email
training@schoolbusinessservices.co.uk
or call 0345 222 1551 - Option 3. Our previous forums (below) have been very rewarding so we're excited about our first remote installments.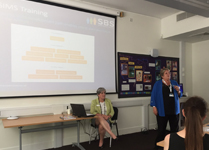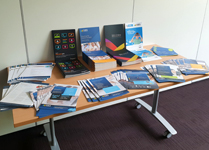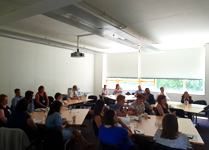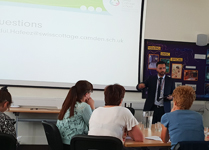 Further SBS support for your school or MAT
We provide onsite, offsite and online services to support your finance, staff and vision.
MIS support for Arbor, SIMS and ScholarPack
Do you need technical support and expert MIS guidance to manage your school data? Our accredited MIS team provides support for Arbor, Capita SIMS and ScholarPack.
Find out more →
Contact us →
SBS Budgets - Accessed anywhere via SBS Online
Used by over 1000 schools, SBS Budgets is a secure, cloud-based budget management system that saves planning time and gives staff confidence in their spending decisions.

Find out more →
Book a demo →
Managed Service for Finance & Business
Ideal for schools, academies and MATs, our Managed Service for Finance & Business provides peace of mind that day-to-day operations are managed by a strong, experienced team.

Find out more →
Contact us →
---