SIMS Maintaining the Timetable Training Course

SIMS Maintaining the Timetable Training Course coming this month!
Our upcoming SIMS Maintaining the Timetable Training Course is a rewarding course for all staff responsible for the day-to-day maintenance of the school timetable. Delivered by Cara Patching, by the end of this course you will have learnt how to:
Change the room and teacher of a timetabled class
Add additional staff onto classes, as is the case with support
Carousel teachers and/or rooms around classes in a block
Deal with the arrival of new staff
Maintain the integrity of data between T6 and SIMS .net (SQL)
Use non-class codes
Our next course date is
Wednesday 22nd April 2020 10am - 4pm
at
Swiss Cottage School
in
Camden, London.
Please note this course is now being delivered Via Webinar
Places are limited so schools are advised to book now
To reserve a space on this course or if you require any further information, please see below:
Contact our team →
See venue information →
Course prices and current offers →
---
You might also be interested in:
SIMS Health Checks
In addition to our SIMS Training Courses, we can provide a comprehensive SIMS Health Check to evaluate and ensure SIMS is used effectively and efficiently at your school.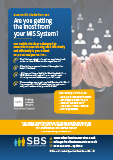 Find out more →
Contact us →
SIMS Remote Support
Are your staff too busy? Do you have key staff off? Have you got the SIMS expertise? We can help! Gain peace of mind that your statutory returns and tasks are taken care of by the SBS team.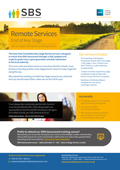 Find out more →
Contact us →
Data Manager Role
For schools that find themselves in need of a Data Manager our experienced MIS team is on hand to provide emergency cover or be deployed as part of a long term school improvement strategy.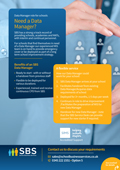 Find out more →
Contact us →