SBS Budgets Spring Update 2022 - SBS Budgets now integrates with ESS SIMS

The SBS Budgets Spring Update brings significant enhancements for software integration, with ESS SIMS integration now enabled.
Existing users: You will have been notified about the launch time of the Spring Update via the SBS Online Service Desk who will also be on hand for any queries during and after.
Thinking about subscribing to SBS Budgets? We can delve into the SIMS integration with you, alongside a taster of the whole system, or if preferred we can just cover the functions that matter most to your school - book a demo >
As ever, if you have any questions about how SBS Budgets could help with your financial planning workload please feel free to contact our team on sbsonline@schoolbusinessservices.co.uk and 0345 222 1551 | Opt 8.
---
Spring update ii. SBS Budgets now boasts True Integration with ESS SIMS
Continuing our objective to make lives easier for schools through True Integration, you will now be able to pull through your staff and contract information from ESS SIMS directly into SBS Budgets without a .CSV file. This streamlines your processes, improves accuracy and removes the duplication of data entry into different systems.
Note - Arbor integration is available for Arbor users.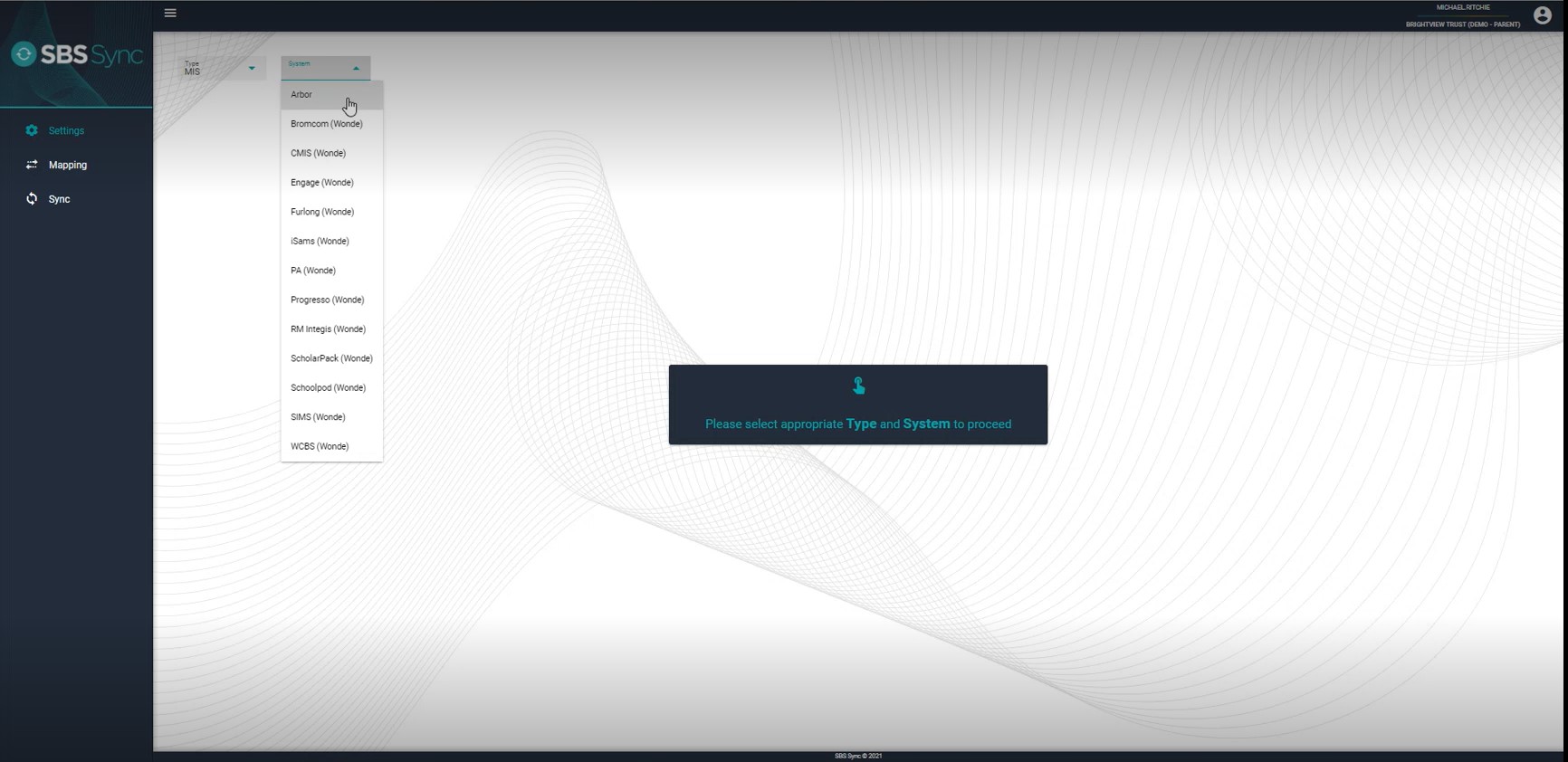 On our roadmap for future MIS integrations are Bromcom, CMIS, Engage, Furlong, Horizons, iSams, iTrent, PA, Progresso, RM Integris, ScholarPack, Schoolpod and WCBS. Please let us know if your school would be interested in these integrations.
We'd like some volunteer schools to show us how these integrations work for them on a day-to-day basis, and to also give us further insight for future software enhancements. Please contact us if you are interested.
How can we advise you on the SIMS integrations update?
"I'm an existing user, I'd like help with integration" "This makes me consider buying SBS Budgets"
---
Actions for SBS Budgets users:
Activation? - This update will need your action. Please contact us for setup.
Feedback - Overall, SBS have ambitious plans for our software including greater integration, increased flexibility for MATs and enhanced reporting. We look forward to sharing this journey with you, so do continue to feedback to us.
Keep updated - Keep an eye on the alerts in the SBS Online dashboard for instant software advice and guidance when you are using the planner.
---
Not an SBS Budgets user yet?
Join the club! You'll love our software. We believe in developing software that supports your vision.
---
Contact us about our blogs
If you have any questions or requests about our blogs please contact us on 0345 222 1551 | Opt 5 or email hello@schoolbusinessservices.co.uk
---