MIS Spring Census 2020 guidance

The MIS Spring Census 2020 will be on Thursday 16th January. This blog includes guidance documentation for 3 MIS systems and the fileset for SIMS users.
Welcome back after what we hope was a nice relaxing break for Christmas and New Year! Don't get too comfortable though as we all know that it's now rapidly getting close to the Spring Census! Not to worry as SBS are here to help you out with the official guidance for the three MIS products we support - SIMS, Arbor and ScholarPack - along with the new additions to the census this time round (I swear they do it just to keep us on our toes!)
Software we support
Arbor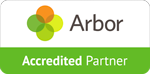 Capita SIMS

ScholarPack

New fileset for SIMS
As usual there is a
new fileset
to be imported along with a patch that will need to be applied for all SIMS schools. If you're with Arbor or ScholarPack you're already set as these cloud-based systems get the fileset stuff done by them! One more for the SIMS schools, make sure you're updated to the latest release of 7.190 otherwise you won't be able to see the census.
---
Important dates in School Census Spring Return:
Census date 16/01/2019
Attendance collected from the start of the Autumn term to 31/12/2019
Exclusions collected from 22/04/2019 to 31/12/2019
Free School Meal Eligibility collected from 04/10/2019 to 16/01/2020
Learner Support collected from 01/08/2019 to 16/01/2020
---
Capita SIMS fileset and guidance documents
Download the fileset now! →
Instructions for fileset →
Preparing for the Autumn Census
Producing the Autumn Census
---
Arbor and ScholarPack documents
Both of these systems make their documentation really easy to access within the software. If you're in Arbor, when you login and you have access rights to the Census, you will see a large banner with links to the census documentation. With ScholarPack, once you have browsed to the Census page, the link to the documentation is front and center with a large blue button labelled "ScholarPack Documentation" that will take you straight to the files.
---
Exclusions
Dealing with the DfE change of specification for exclusions and exclusion reviews.
Description of the changes to the DfE specification
1.
The baselined DfE specification indicated that fixed term and permanent exclusions data is required for one term previous (autumn term 2019) only.  The revised DfE specification indicates that fixed term and permanent exclusions data is required for both one term previous AND two terms previous (summer term 2019 AND autumn term 2019).
2.
The baselined DfE specification indicated that exclusions reviews data is required for one term previous (autumn term 2019) only.  The revised DfE specification indicates that exclusions reviews data is NOT required. As this change in the DfE specification has come quite late the different MIS systems are handling this in different ways. All systems are awaiting the new fileset from the DfE, although it is only with SIMS that you will need to import this since Arbor and ScholarPack are cloud-based.
SIMS
There is a patch that goes alongside the new fileset that will need to be applied to the SIMS database. We have been working on importing this for all of our SIMS schools where we carry out the upgrade. Please remember that we won't have imported the fileset for all schools so do check that you are on the correct version of 1403.
ScholarPack
No fileset for ScholarPack as they will apply this in the background, however there is still some work that you will need to do to make sure the census is picking up the correct dates. On the Census Homepage in ScholarPack, clicking on Exclusions will bring up the Exclusions report. By default, the "Date From" has the start of the academic year, but this will need to be changed to 22/04/2019 to include the exclusions from the previous term. To change this, click inside the "Date From" field and remove the existing date and change this to 22/04/2019 and click on "Choose". Bear in mind that the end date will need to be adjusted as well as in the screenshot below.

Arbor
No Fileset here either due to Arbor being cloud-based, and not only that, you don't have to muck around with anything at all as the system has been updated to look at the correct dates automatically.
Contact SBS if you have any queries
As always if you would like to book in a consultant to help you carry out your census, would like to take advantage of our remote census service, or have any other questions, you can contact us on
0345 222 1551 • Option 3
 or email
missservicedesk@schoolbusinessservices.co.uk
---
Further SBS support for your school or MAT
We provide onsite, offsite and online services to support your finance, staff and vision.
MIS support for Arbor, SIMS and ScholarPack
Do you need technical support and expert MIS guidance to manage your school data? Our accredited MIS team provides support for Arbor, Capita SIMS and ScholarPack.
Find out more →
Contact us →
SBS Budgets - Accessed anywhere via SBS Online
Used by over 1000 schools, SBS Budgets is a secure, cloud-based budget management system that saves planning time and gives staff confidence in their spending decisions.

Find out more →
Book a demo →
Managed Service for Finance & Business
Ideal for schools, academies and MATs, our Managed Service for Finance & Business provides peace of mind that day-to-day operations are managed by a strong, experienced team.

Find out more →
Contact us →