Summer Census is cancelled!

The DfE have now announced that the summer census is cancelled.
It is vital at this time, that all educational settings are able to focus on the impact of COVID-19 by providing for the children in their care and looking after the wellbeing of their staff. To help reduce the burden on educational and care settings, the DFE have cancelled the Summer Census for 2020. You can find more information on which Data Collections have been cancelled and which Data Collections have been paused until later in the year on the link below:
Click for more information →
---
MIS software we support
Arbor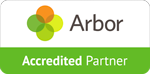 Capita SIMS

ScholarPack

---
Further SBS support for your school or MAT
We provide onsite, offsite and online services to support your finance, staff and vision.
MIS support for Arbor, SIMS and ScholarPack
Do you need technical support and expert MIS guidance to manage your school data? Our accredited MIS team provides support for Arbor, Capita SIMS and ScholarPack.
Find out more →
Contact us →
SBS Budgets - Accessed anywhere via SBS Online
Used by over 1000 schools, SBS Budgets is a secure, cloud-based budget management system that saves planning time and gives staff confidence in their spending decisions.

Find out more →
Book a demo →
Managed Service for Finance & Business
Ideal for schools, academies and MATs, our Managed Service for Finance & Business provides peace of mind that day-to-day operations are managed by a strong, experienced team.

Find out more →
Contact us →
---