New Power BI Course

SBS has created a 3 part webinar to help provide you with the skills for using Power BI and how it links to SIMS.
We have created a
page on our website providing more details
, and the training will be delivered over Microsoft Teams or a similar solution and allows time for you to ask questions.
About Power BI.
Power BI is a business analytics service by Microsoft. It aims to provide interactive visualizations and business intelligence capabiities with an interface simple enough for end users to create their own reports and dashboards.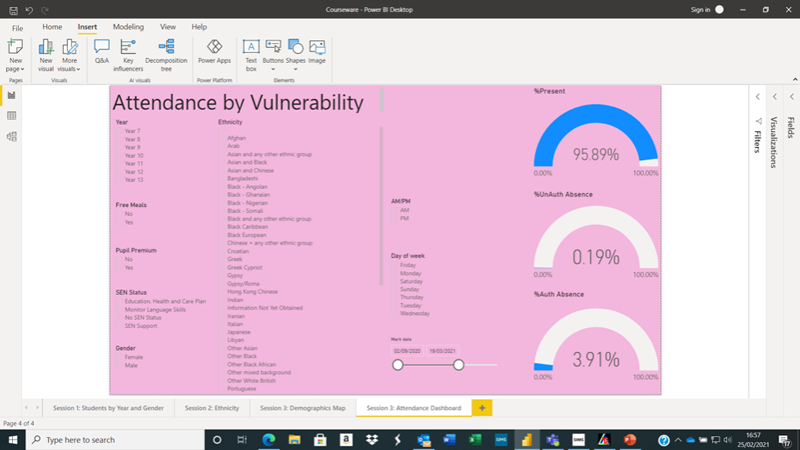 In brief: Power BI Training Course
This course will help you through the basics of designing and running reports in Power BI.
The topics covered are:
Why use Power BI?
How to Install Power BI
Exporting data from SIMS
Creating Charts
Adding Formulas
Creating and using relationships
Attendance dashboards and Pupil Demographics
Booking and pricing
This course is being delivered in 3 modules and the price is £125.
---
For more information about what this course offers, please see our dedicated course page.
To reserve a space on this course click here or if you require any further information email our team or call 0345 222 1551 - Option 3
---
You may also be interested in our latest MIS videos
As a foundation for school business continuity and collaboration we've also provided videos about:
on-demand videos
and
live interactive webinars
to follow across our services.
---