End of Key Stage Processes 2019

The End of Key Stage is an important submission in Capita SIMS at a busy time of the year.
This time last year
I was talking about the beautiful sunshine and getting your BBQs out, this year the sun can't seem to make it's mind up! Sadly, regardless of the weather, it's End of Key Stage time again.
Would you like SBS to complete this for you?
SBS are can offer you our Remote Service – End of EYFS/Key Stage, to help take the pressure off the setting up and preparing the resources required for you to carry out this important submission during a busy period. Our service includes:
The importing of all relevant assessment wizards (EYFS, Key Stage 1, Key Stage 2, Year 1 Phonics and Year 2 Phonics re-take collections as appropriate)
Creation of all the required key stage marksheets ready for data entry, by Year Group and Class as required
Readiness of Individual Report templates for end of year reporting to parents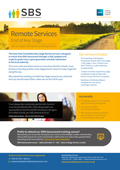 Book now!
---
Are you able to do it yourself?
To complete your End of Key Stage Process using SIMS please follow the steps below.
Consider the groups to include in the process and import the Key Stage wizard(s) relevant to the specific groups from the AMPA folder.
Select Tools | Performance | Assessment | Wizard Manager and select the required Key Stage Wizard(s).
Select the Pupil/Student group - the wizard displays the relevant Key Stage marksheets.
Open each marksheet to add/edit results.
Validate the marksheet entries as required (refer to marksheet notes).
Correct any incorrect entries then save and exit the marksheet.
Generate, preview and print Individual Reports.
Export Key Stage Data, if required.
The full documentation on carrying out these processes can be found via the button below.
Download now!
---
Contacting SBS
Prefer to have some onsite support to assist you in setting this up, or to help you transfer your assessment data from a third-party product into SIMS for this submission? As always our consultants are happy to come in and help you with whatever you need. To book a remote service or onsite consultant (or for any questions), please contact us, as usual, on
0345 222 1551 • Option 3
or email
MISservicedesk@schoolbusinessservices.co.uk
---
Further SBS support for your school or MAT
After the End of Key Stage is complete please feel free to speak to our team about the following key solutions:
Refurbished ICT Hardware from SBS Procurement
Do you need to buy new desktops and laptops for your staff and students? Schools can save up to 40% on equivalent new models by purchasing quality refurbished ICT hardware from SBS.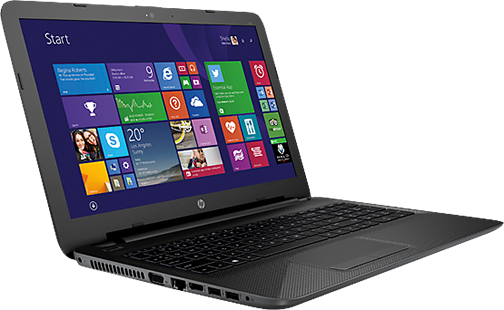 Find out more →
Contact us →
SBS Online Budgeting Software
Used by over 900 schools, SBS Online is a secure, cloud-based budget management system, incorporating budget planning and monitoring in one easy to use interface.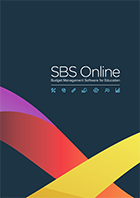 Find out more →
Contact us →
Managed Service for Finance & Business
Ideal for schools, academies and MATs, our Managed Service for Finance & Business provides peace of mind that day-to-day operations are managed by a strong, experienced team.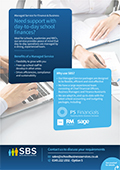 Find out more →
Contact us →