Manage and demonstrate statutory training and policy compliance.
Try before you buy with a free single use trial of TrainingSchoolz online training for schools. We believe it's important that schools and MATs are fully confident in a solution before they purchase and this is a perfect way to see how it could benefit you.
SBS are proud to offer online training for schools through TrainingSchoolz, from GDPR and data protection awareness to health & safety school essentials. This technology enables your school to train staff and the wider school community, distribute policies and share best practice simply, quickly and cost effectively.

---
About TrainingSchoolz
TrainingSchoolz enables schools to create, distribute and monitor communications, including policy and training. Get started with the fully editable library of online training assignments and policies.
Like the idea? We can offer you a single go on the GDPR/Data Protection course for free so you can give it a try before making any decisions. SBS is currently using this internally for our own staff so we can give it our own seal of approval.
Getting a license for TrainingSchoolz will give you access to a plethora of courses right off the bat, and will even give you the ability to write your own courses for internal or external use.
Keep an eye on the SBS blog as we are currently developing our own series of courses to test your knowledge of SIMS and (eventually) beyond.
For more information please click here, alternatively contact the MIS Service Desk on 0345 222 1551 • Option 3 or if you prefer, you can email us at elearning@schoolbusinessservices.co.uk.
---
Not an SBS Online user yet?
Our team have exciting news coming soon about our budgeting software, SBS Online! Subscribe to the SBS Online blog for further details. You can also follow @school_budgets on Twitter.
---
Further SBS support for your school or MAT
After you have tried TrainingSchoolz perhaps the following key solutions could benefit your school:
Refurbished ICT Hardware from SBS Procurement
Do you need to buy new desktops and laptops for your staff and students? Schools can save up to 40% on equivalent new models by purchasing quality refurbished ICT hardware from SBS.
SBS Online Budgeting Software
Used by over 900 schools, SBS Online is a secure, cloud-based budget management system, incorporating budget planning and monitoring in one easy to use interface.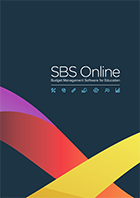 Managed Service for Finance & Business
Ideal for schools, academies and MATs, our Managed Service for Finance & Business provides peace of mind that day-to-day operations are managed by a strong, experienced team.