A day in the life of an SBS Online Consultant
This blog follows a series of insightful articles from our staff about their day-to-day roles - see more >

I have realised that in this job there is never a standard day.
I may be working on development and testing for a release one day, then providing training and service desk support for our users the next.
Part of the fun of this job is the variety, however I am going to describe a specific day when we completed the SBS Audits release.
My day starts with an unknown variable! Will the alarm wake me up, or my infant daughter? I then set off around 7:30am and arrive at the office just before 8am, unlocking the office ready for my colleagues.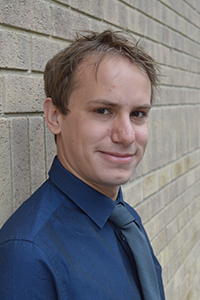 The first thing I check is the Service Desk system, answering any queries that may have arrived overnight. I then do a quick check that all areas of SBS Budgets are working as required, and reports are loading. Then I will tackle emails in the inboxes I manage (the goal is to achieve Inbox Zero!).
On a release day, I would then complete any final testing. Beforehand we would have tested the new functionality and trialled as many scenarios as possible to make sure it works. After this we then complete regression testing which involves going through sections of the software and testing each bit of functionality in an attempt to find any possible issue the new coding may have caused. With the latest release of the SBS Audit timeline (see right), this included checking the data was showing correctly for any changes.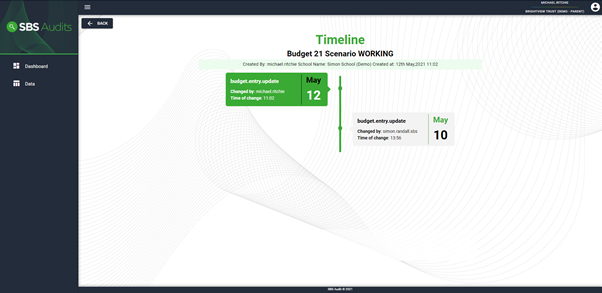 More SBS Audits images
Once I have completed some final testing in our test environment, I will then read through my instructional blog and messages I have written for the post release and edit as needed. During this time, I will also assist on the Service Desk and help with any issues my colleagues may have.
Near the end of the day, we have a final sprint call with the development team and confirm the release will be going out that evening, returning home with my laptop at the end of my shift.
On a typical release day, I then log back in around 6pm to check on the progress of our development team and test the new release in the live environment accordingly. This can include completing several checks and liaising with developers on any issues that may arise. Around 10pm, I will log off for the day and open a delicious beverage, safe in the knowledge of a successful release.
Recent releases and upcoming webinars
A range of updates including two factor authentication, maternity calculation improvements and funding predictor tag editing - Find out more >
SBS Audits - a NEW module to make your auditing easier - Find out more >
We're holding focus groups to enable our users to inspire future releases - Dates and bookings >
We're holding webinars for new and existing users in September and October - Dates and bookings >
Contact us
If you have any questions or requests please contact us on 0345 222 1551 • Option 5 or email hello@schoolbusinessservices.co.uk
---