We would like to introduce some of our new members of the team who have joined this year.
---
Ricky Barton
Finance Consultant
---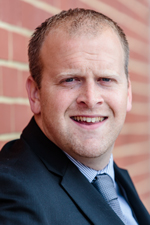 I joined School Business Services in 2015 as a Finance Consultant; I have various experience of commercial finance packages and have picked up a good knowledge of RM Finance, FMS and PSF in my time here.
Previously, I did a degree in Accounting and Finance at Bournemouth University and then went to work in retail banking. After becoming branch manager and being in the role for two years I moved to an International Maritime Security company managing their group purchase ledger including accounts in USA, Singapore, UK and Africa.
Outside of the office my main passion is football and I have coached a ladies football team for over 10 years as well as playing in various local sides.
---
Clare-Marie Druce
Head of HR Services
---
I have worked in HR for schools for approximately fifteen years at the Borough of Poole supporting all types and phases of schools.
As well as a full range of HR services, I delivered training to both senior leaders and governors. I have an MA in Human Resource Management, and am a Chartered Member of the Institute of Personnel and Development.
I'm delighted to join the SBS team to head up the HR and Payroll Service and I'm looking forward to offering an HR service that meets the needs of our customers and recognises the uniqueness of every school.
---
Simon Randall
SBS Online Consultant
---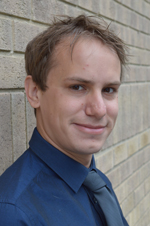 I worked at Waitrose for over ten years with experience on all sections, specialising in deliveries and service counters.
In this time also worked at Carlton Hotel, Cheltenham Gold Races and as survey assistant for train commuters. Since joining the software development team I have learnt a lot about data management in schools.
The most enjoyable part has been learning about SBS Online, completing testing of new functionality and finding any bugs before we release out to customers. I'm a film geek and spend most of my time going for walks in the forest and countryside with my girlfriend.
---
Rob Wright
ICT Service Desk Technician
---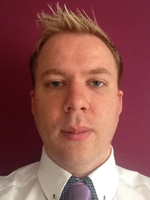 I have been in IT 14 years starting at Pericom building PCs for companies.
I then experienced IT Technician at Northampton General Hospital, followed by Student Helpdesk at Northampton University. I spent the next 10 years as IT Manager at FAST (Milenium) Computers.
Away from work I love spending time with my beautiful wife and we recently became parents for the first time in July to my amazing boy Jaxon.
---
Leyla Tovey
MIS Assistant Manager
---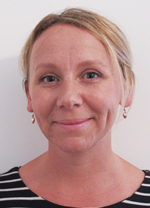 My first ever full time job was supporting schools with the central payment of their capitation invoices.
My first ever full time job was supporting school with the central payment of their capitation invoices. I was the manager of the SIMS team at Brighton & Hove LA, providing support, training and consultancy to 65 schools and academies. Before that, I worked in the same team as a SIMS Consultant for 10 years, leading on Core and Personnel/FMS.
My family and I love all things outdoors and are equally at home atop a mountain in the Lake District or camping and kayaking in France.
---
Will Selby
Marketing Executive
---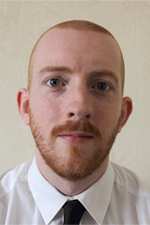 I am a B2B marketing specialist with experience of the private, public and third sectors.
Throughout my career I have had the pleasure to market for passionate organisations & technology companies who are the leaders in their fields.
This continued when I joined SBS, where I work with our expert teams to promote our services and monitor the industry to ensure that we meet the changing needs of our schools. Away from work I enjoy football, cycling, motorsport, ale and sit-coms.