SIMS Extended Reporting Course coming this month
The SIMS Extended Reporting training course builds on the ground covered in the SIMS Standard Reporting Course and extends those techniques further.
Delivered by David Fisher, by the end of this course you will have an understanding of:
how to enable the production of more complicated lists and mail merged documents
Modify templates to adjust the appearance of reports including the incorporation of headed paper
Develop the use of RTF Output
Extend the use of the Analysis tool
Delegates should be familiar with the day to day use of SIMS, the range of data which is stored within the database along with a reasonable level of competency in the use of Microsoft Word and Excel.
Our next course date is Wednesday 25th March 2020 10am – 4pm at Swiss Cottage School in Camden, London.
Places are limited so schools are advised to book now
To reserve a space on this course or if you require any further information, please see below:
Contact our team → See venue information → Course prices and current offers →
---
You might also be interested in:
SIMS Health Checks
In addition to our SIMS Training Courses, we can provide a comprehensive SIMS Health Check to evaluate and ensure SIMS is used effectively and efficiently at your school.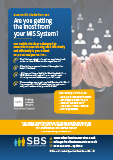 SIMS Remote Support
Are your staff too busy? Do you have key staff off? Have you got the SIMS expertise? We can help! Gain peace of mind that your statutory returns and tasks are taken care of by the SBS team.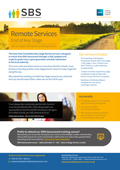 Data Manager Role
For schools that find themselves in need of a Data Manager our experienced MIS team is on hand to provide emergency cover or be deployed as part of a long term school improvement strategy.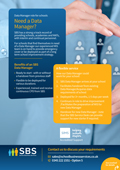 Attend our Schools Data Forum – London
Swiss Cottage School, Development & Research Centre, 80 Avenue Road, Camden, London, NW8 6HX
11th March 2020 | Session for primaries: 10:00–12:00 | Session for secondaries: 13:30–15:30
Following on from our previous events, our next School Data Forum will take place on Wednesday 11th March. Hosted by Cara Patching MIS Team Leader at SBS, the event will have a focus on taking the pain away from common school issues with product demonstrations and a chance to grill our experienced MIS Consultants.